2022 will see several changes in leadership at Calvary KUMC. Most notably we'll welcome new Senior Pastor Rev. Jung Ung Moon. We also thank Rev. Taegun Wang for all his love, support and leadership during his time at Calvary. And we are wishing Pastor Bo Hwan Wang all the very best as we thank him for all his love and support for CalvaryEM and Calvary Youth Group.
Details below from United Methodist of Greater New Jersey.
Jung Ung Moon has been appointed to Calvary Korean United Methodist Church in East Brunswick, NJ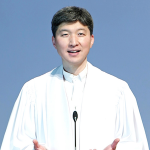 Rev. Jung Ung Moon is a church planter, great preacher, spiritual leader and church developer. He planted a Korean church within a traditional English-speaking church where he conducted multicultural and multi-ethnic ministries centered around the Bible. This has become a church that continues to grow by achieving harmony between the English-speaking and Korean-language congregations. Rev. Moon received an M.Div degree from Drew Theological Seminary and Th.M from Yonsei University.
Taegun Wang has been appointed to Hackensack UMC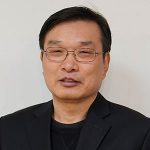 Taegun Wang has been serving as the pastor in the United Methodist Churches in GNJ since 2000. He has served at many places inlcuding Bountiful KUMC, Diamond Hill UMC, KUMC of South Jersey, Fort Lee Campus of Bethany KUMC, and Calvary KUMC in East Brunswick. He has a passion for learning spiritual growths and the disciplines for congregational life. He was raised in South Korea and earned a BS from Seoul National University, a M.Th. from Methodist Theological Seminary in Seoul, a M.Div from Drew Theological School, and a S.T.M. from Union Theological Seminary in New York. He also studied a Ph.D. at Drew Theological School, majoring Early Church History. He enjoys music, Baduk, table tennis, riding bike, camping, etc. He and his wife have three lovely daughters.
Bo Hwan Wang has been appointed to Monmouth Grace UMC as an associate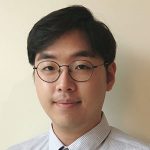 Bo Hwan Wang was born in South Korea and moved to Maryland when he was ten years old. He lived in Maryland for sixteen years until he moved to New Jersey with his wife, Hanna, in 2018. Bo received his BM in Guitar from Johns Hopkins University (Peabody) and MDiv. from Wesley Theological Seminary. After finishing his pre-dental studies at UPenn last year, Bo was accepted to study at Rutgers School of Dental Medicine, where he plans to begin the DMD program in Fall 2022. In addition, Bo has been serving as a youth pastor at Calvary KUMC since 2018. As a pastor, Bo hopes to use dentistry as a tool to proclaim the gospel of Jesus Christ, share God's love, and serve the neighbors in need.